Hello everyone, I'm a newbie in here
I have an e-certificate for category 1-5 hotel I earned through the promotion "a gift for you". this is how it looks like if I select it from my account.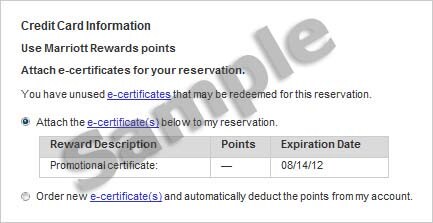 so I go to "use points">"book with points">select the hotel I like with the flag "use points" and check availability.
At this point, there should be the choice to attach the e-certificate, as shown above, since the hotel I want to book is a Cat.4 (JW Marriott Bucharest Grand Hotel).
but there is none. can somebody help me? I don't know who/how to tag so any help would be greatly appreciated.
have a nice day!