The Starbucks Reserve Roastery is a must-visit whenever I'm near one.  And while I reviewed the Seattle location before, much has changed since then.  So it makes sense to review it again to highlight what has changed.  
Now, I'm not a coffee person, and while the Mrs. enjoys coffee, she's no fanatic either.  Regardless, we do like the Starbucks Reserve Roastery & Tasting Room in Seattle and make it a point to visit at least once whenever we're in the Emerald City.
What's Still The Same
Rest assured that the coffee experience at the Roastery is still the same.  The giant bar is still there with a myriad of brewing options, as are the Roastery-exclusive beans and merchandise available for sale.  Seating and the Roastery itself also remains unchanged, which is nice, but also means that seating is always at a premium.  In fact, on the Roastery side of things, everything is familiar if you've been here before, though there have been changes to the service and the food.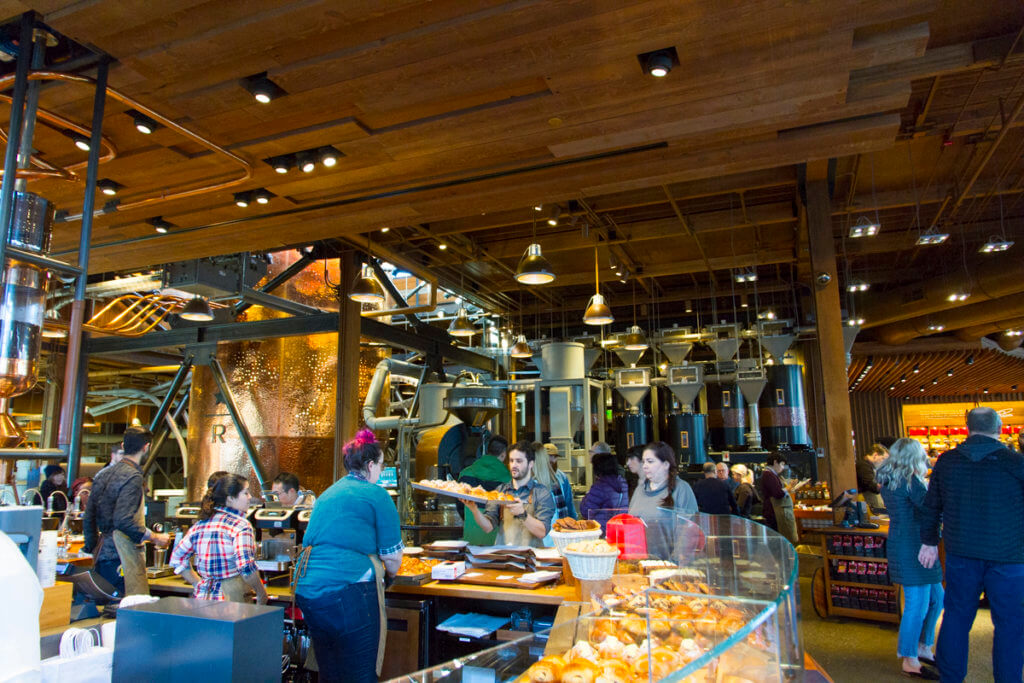 The Changes
The biggest change at the Starbucks Reserve Roastery in Seattle is, in my opinion, the food.  Starbucks seems to have cut its ties with local celebrity chef Tom Douglas, as Serious Pie is no longer there, and Dahlia Bakery pastries no longer grace the coffee bar cases.  Instead, Serious Pie has been replaced by Milan-based Princi.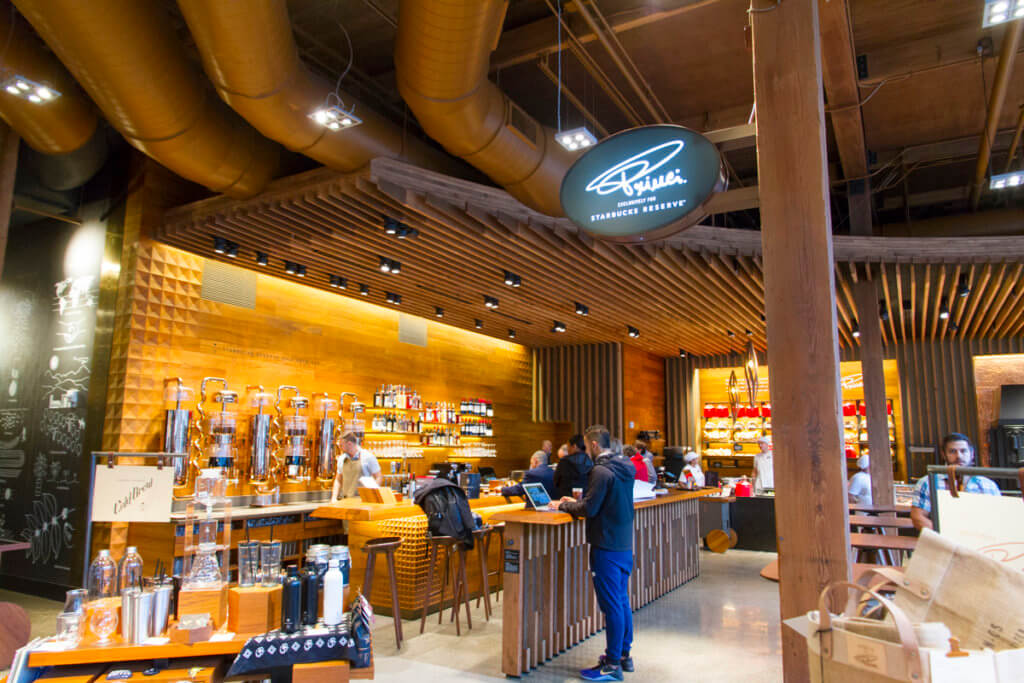 Like Serious Pie, Princi does offer pizza.  However, unlike Serious Pie, this isn't a made-to-order, sit-down affair.  Instead, you go up to the bar, order what you like, and find a table.  Oh, and as you can see below, the pizza's are entirely different; Italian street-style rectangular pizzas.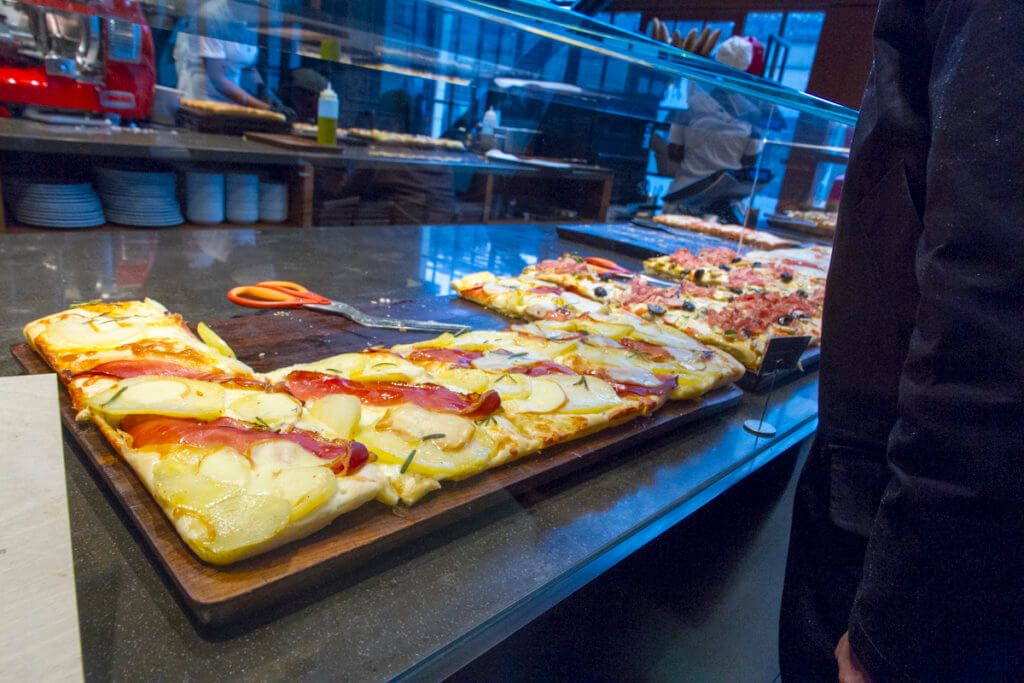 However, there's more than just pizza here.  Princi also bakes a variety of bread and pastries that are available both at their own counter and on the Roastery side.
And while I miss Serious Pie being here, there are other locations around the city.  Besides, the Princi stuff is really good.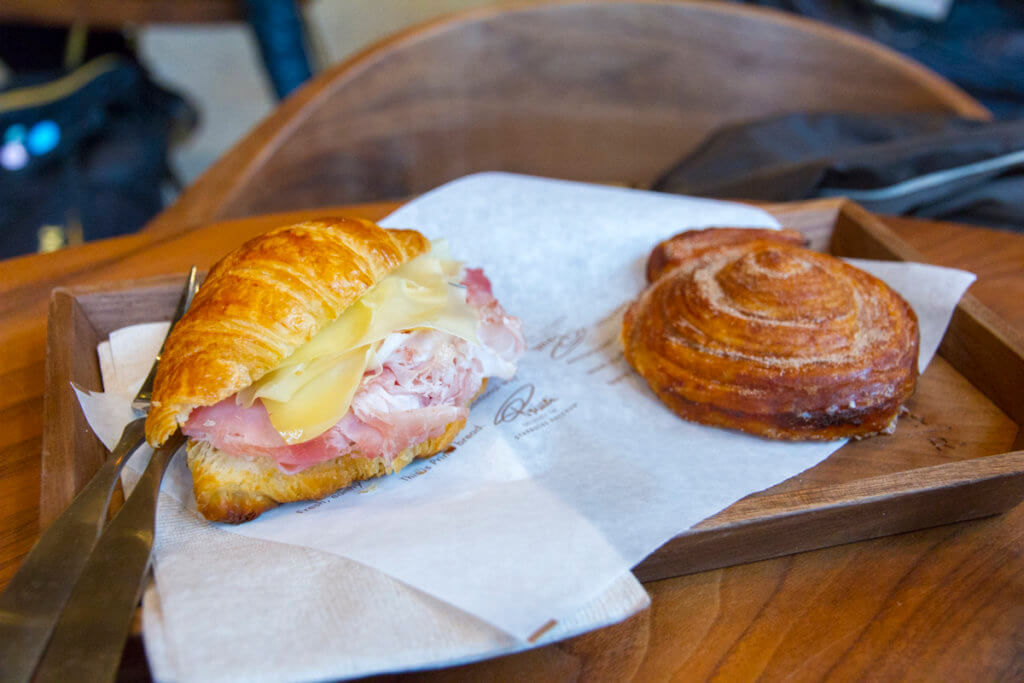 The other big difference from our last visit besides the food is the service.  Now, the Seattle Roastery has table service.  You no longer have to stand in line, wait for your order, then find a table.  Now, you can just plop yourself on a table as soon as you find one and a server should stop by with some menus.  Or, if you already picked up you menus when you entered, you can just order when you're approached.
Starbucks Reserve Roastery Seattle Revisited, Final Thoughts
Remember how I said we never ate the free breakfast at the SpringHill Suites Seattle Downtown/South Lake Union?  That Proscuitto Cotto sandwich pictured above is exactly why.  Hell, even last time we were in Seattle, we opted for breakfast at the Roastery instead of the Renaissance.  It's always been our go-to option and still is.  And I do love the new service too, as it makes it much easier to enjoy the Roastery.  However, the place seemed a lot busier this time around too, likely since more and more people are discovering the place.  After all, I'm sure many agree with my sentiment that the Roastery is where you should visit in Seattle and not the original Starbucks store.
Snowy Seattle Trip Report
Alaska Airlines Premium Class HNL-SEA
SpringHill Suites Seattle Downtown/South Lake Union
Starbucks Reserve Roastery Seattle Revisited