A buddy of mine used to live in San Antonio, so I turned to him for dining recommendations when I was there.  In particular, I wanted to know where I should go for good, authentic Texas-style barbecue.  And for course, his recommendation was to get out of downtown San Antonio and head to the Smoke Shack.
Ok, so what my buddy actually told me was head out of downtown and if you're in an area that feels like you're gonna die, you'll find good barbecue.  Well, I didn't have time to do that, so he said Smoke Shack would work well.  It's popular with the locals and is just a 10-minute drive from the Marriott Rivercenter.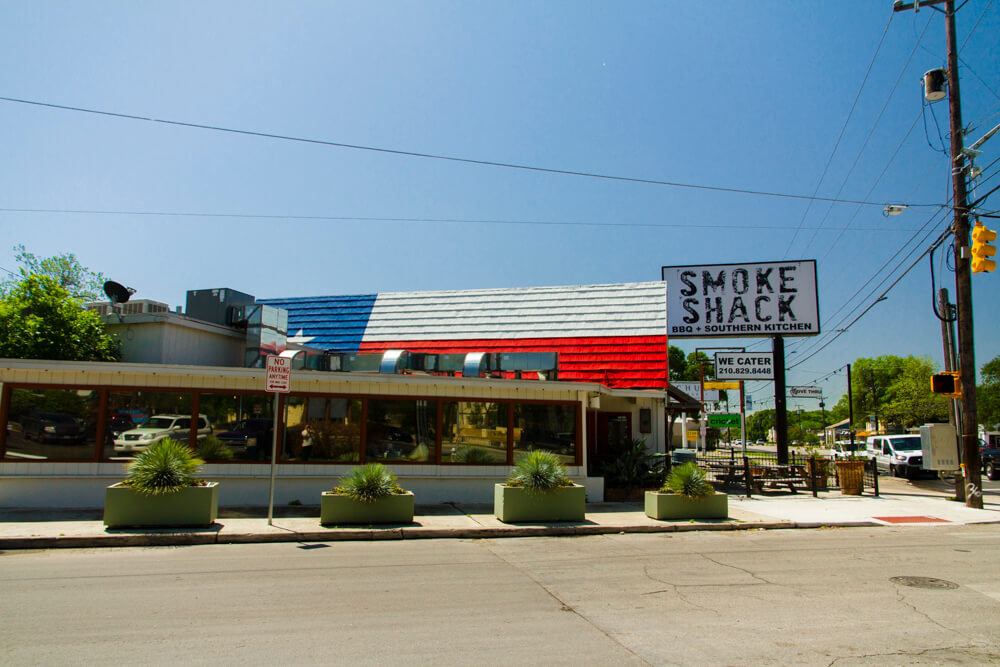 Menu and Ordering
The menu at the Smoke Shack is pretty simple.  There's snacks, sandwiches, and plates, or you can order meats by the pound.  They also have party packs to-go, which looks like a great deal!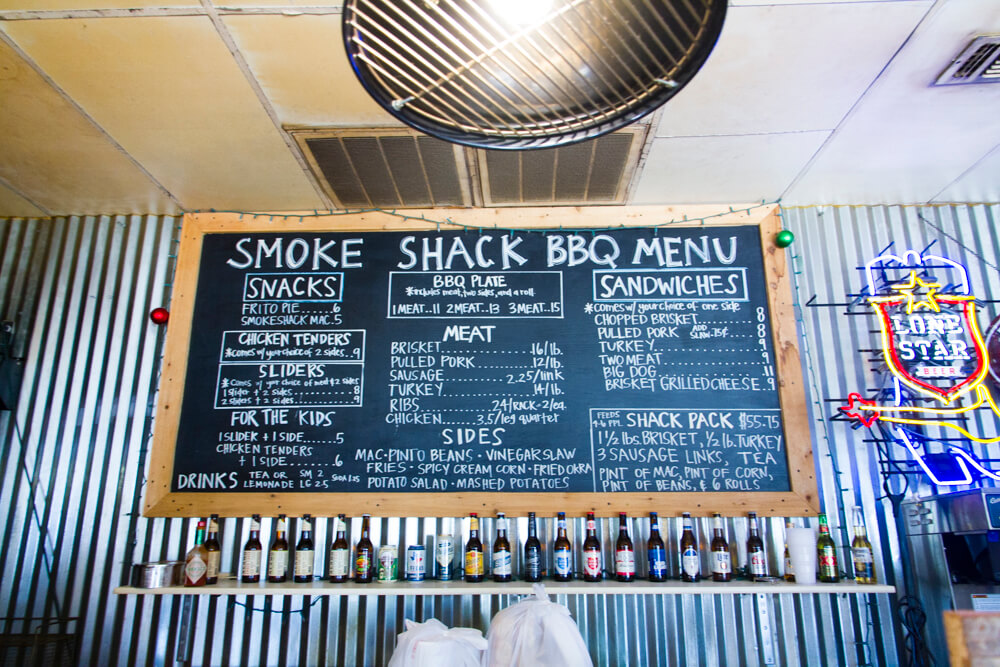 To order, you simply stand in line, place your order at the counter, pay, and find a seat.  They issue you a number and your food is brought out to you.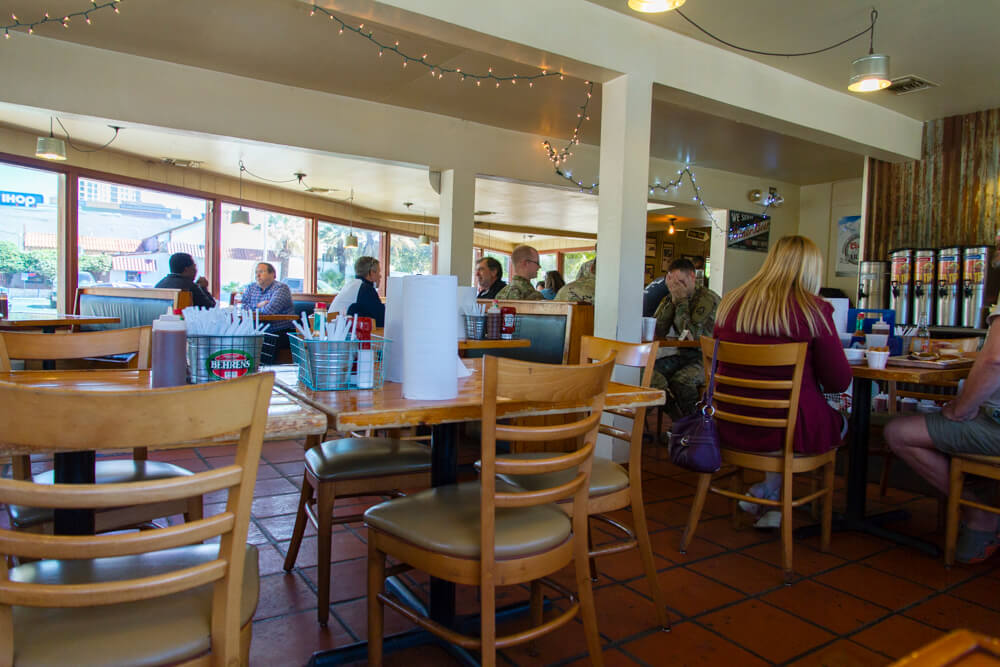 I opted for a 3 meat plate with brisket, pulled pork, and ribs.  For my sides I chose mac n cheese and green beans.  And to wash everything down, I went with a large (fresh squeezed) lemonade.
The Food
Unfortunately, my order was forgotten somehow.  But after speaking to one of the employees, they brought it right out.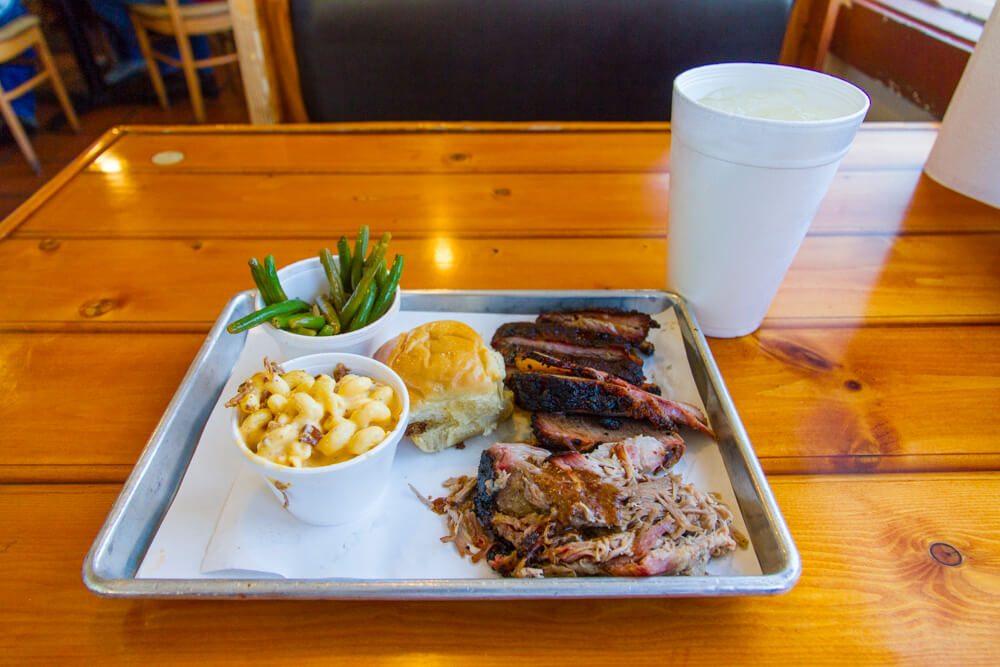 Ok, so note to self... The large lemonade is HUGE.  Don't order it unless you're SUPER thirsty.  And the 3 meat plate is pretty darn big too.  The mac and cheese was really tasty and contained chunks of sausage and other meats.  Green beans are already one of my favorites, and these were no exception.  Perfectly cooked and full of flavor, with a hint of smoke.
As for the meats, the ribs were easily my favorite.  They were deeply smokey with a nice sweet, savoriness to them.  They were so tender, the literally fell of the bone and had an amazing crust.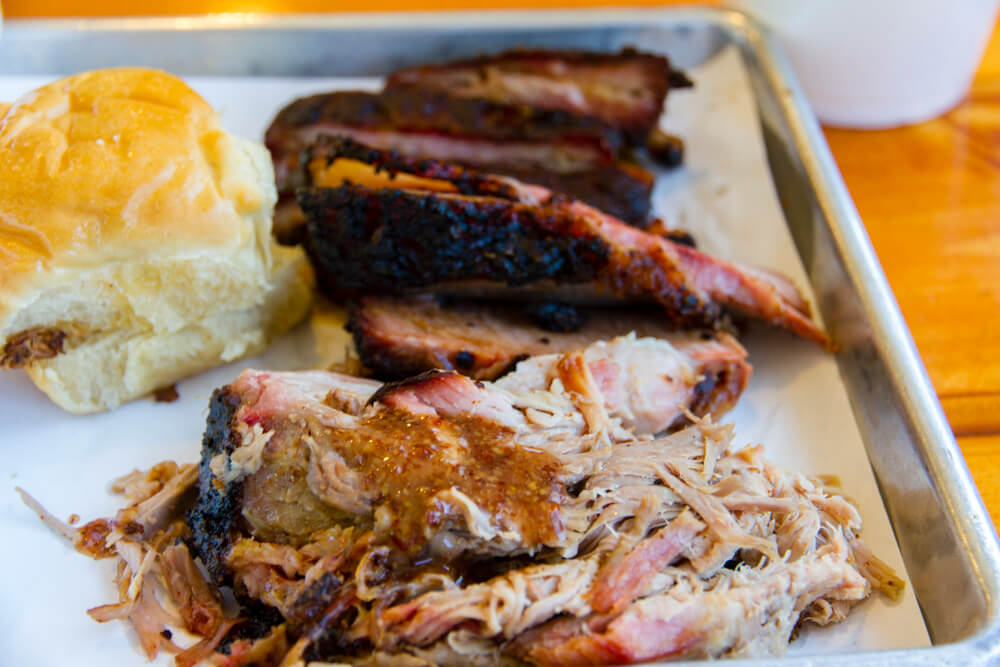 The pulled pork was also very tender and moist, with a deep smokiness to them.  Overall flavor, though, was a little lacking.  More salt and some spices would have been nice, but nothing a dash of barbecue sauce doesn't fix!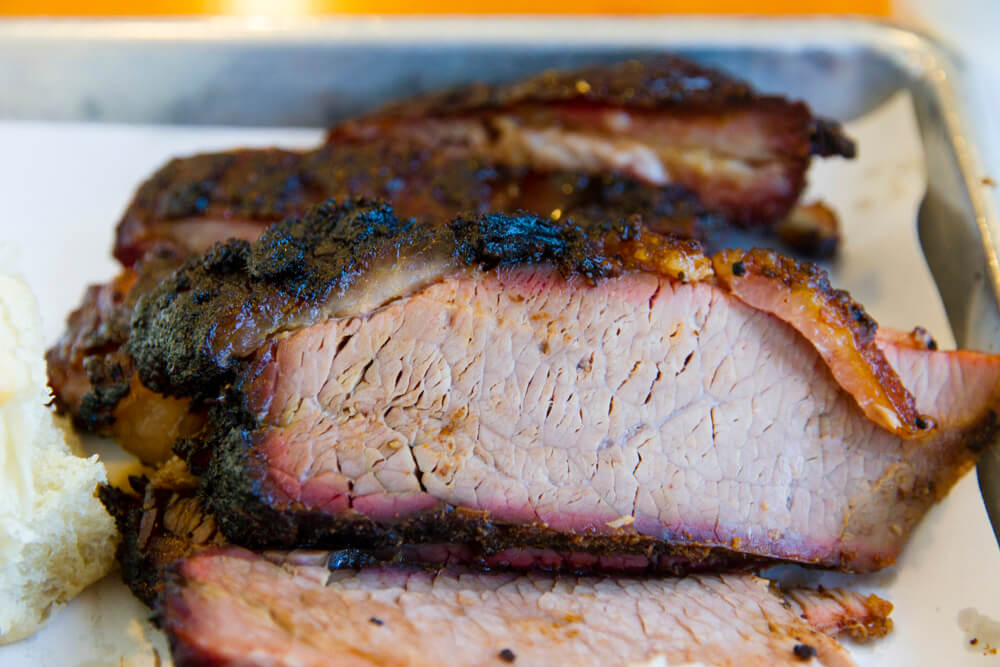 Unfortunately, I didn't care for the brisket.  It had a great crust... and would you look at that smoke ring?!  But it was pretty darn dry, which killed it for me.
Bourbon Hunt
After lunch, I hailed an Uber and headed off on my Bourbon hunting adventures.  This time I headed over to Pig Liquor, which is closer to downtown San Antonio.  My driver, Michael, was entertained with my little adventure and offered to wait for me at the store.  And yes, he actually ended the trip and sat there on his own time to wait for me.
The shop actually had the Balcones "1" Texas Single Malt Whiskey I was looking for, and at a reasonable price too!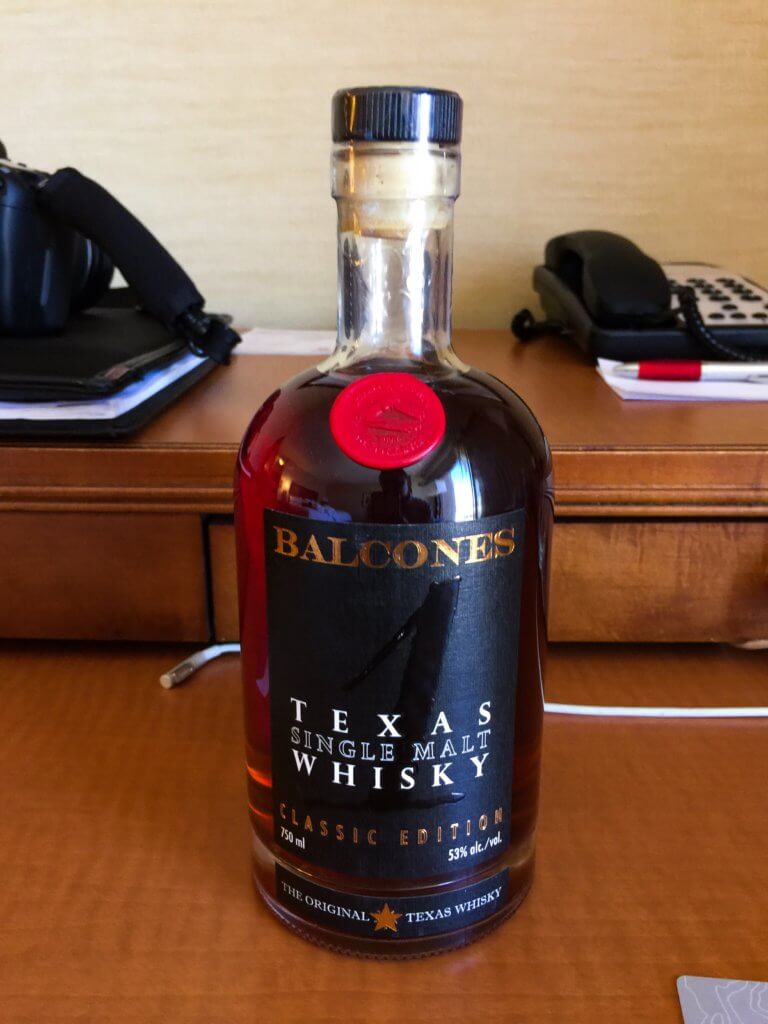 The proprietor of Pig Liquors was so kind and helpful too.  I highly encourage everyone to see her for your liquor needs, even if you have to pay a little more.  Clearly, she loves what she does and went above and beyond for me, individually bagging each bottle, then double bagging them altogether.  She also gave me transportation tips to keep my bottles safe.
After checking out, I headed back out to my waiting Uber and headed back to my hotel to check-in for my conference.  And while I know you can't exactly choose your Uber driver, I highly recommend Michael (he drives a Toyota Venza) while in San Antonio.  Super helpful and genuinely friendly.
Smoke Shack Bottom Line
The Smoke Shack is a solid place to get some good barbecue near downtown San Antonio.  It is unapologetically simple and looks to be largely patronized by locals.  It's someplace I'd actually return to if I visit the area again, though I'd skip the brisket next time around.  So if you're in the San Antonio area and are looking for an authentic barbecue experience, head out of downtown and give Smoke Shack a try.